HomeSafe Security Door.
Designed and Manufactured in our Lancashire factory all of our security door and protection door products are the most secure uPVC doors available. The HomeSafe Intruder Protection Door has 6 Unique Door Factory Features which make it the most secure and the most attractive intruder protection door on the market.
HomeSafe Security Doors are manufactured using specially formulated Impact Resistant Plastics tested for impact resistance to BS EN12608 within a temperature range of -40C to +40C maintaining the integrity of the door in the most extremes of temperature.
Steel reinforcing all the way around the door and frame together with steel-on-steel all round multi-point locking ensures the door cannot be forced open or knocked off its hinges.
Panels are of Impact Resistant Plastics with additional reinforcing which prevents the panels from being breached by impact of a hammer or similar heavy instrument.
HomeSafe Panel Security means the panels are security sealed into the doors preventing the panels from being 'popped' out of the door, panels are well known weak-spots in ordinary doors.
Glass inserts in the door panels are either armoured or laminated making them extremely difficult to break.
HomeSafe Security Doors are manufactured to ISO9002 the International Standard Of Quality and are available in white, a wide range of factory applied colours, and a selection of wood-grain finishes.
To arrange a FREE QUOTATION WITHOUT OBLIGATION go to our Contact Us Page
or email sales@protectiondoor.co.uk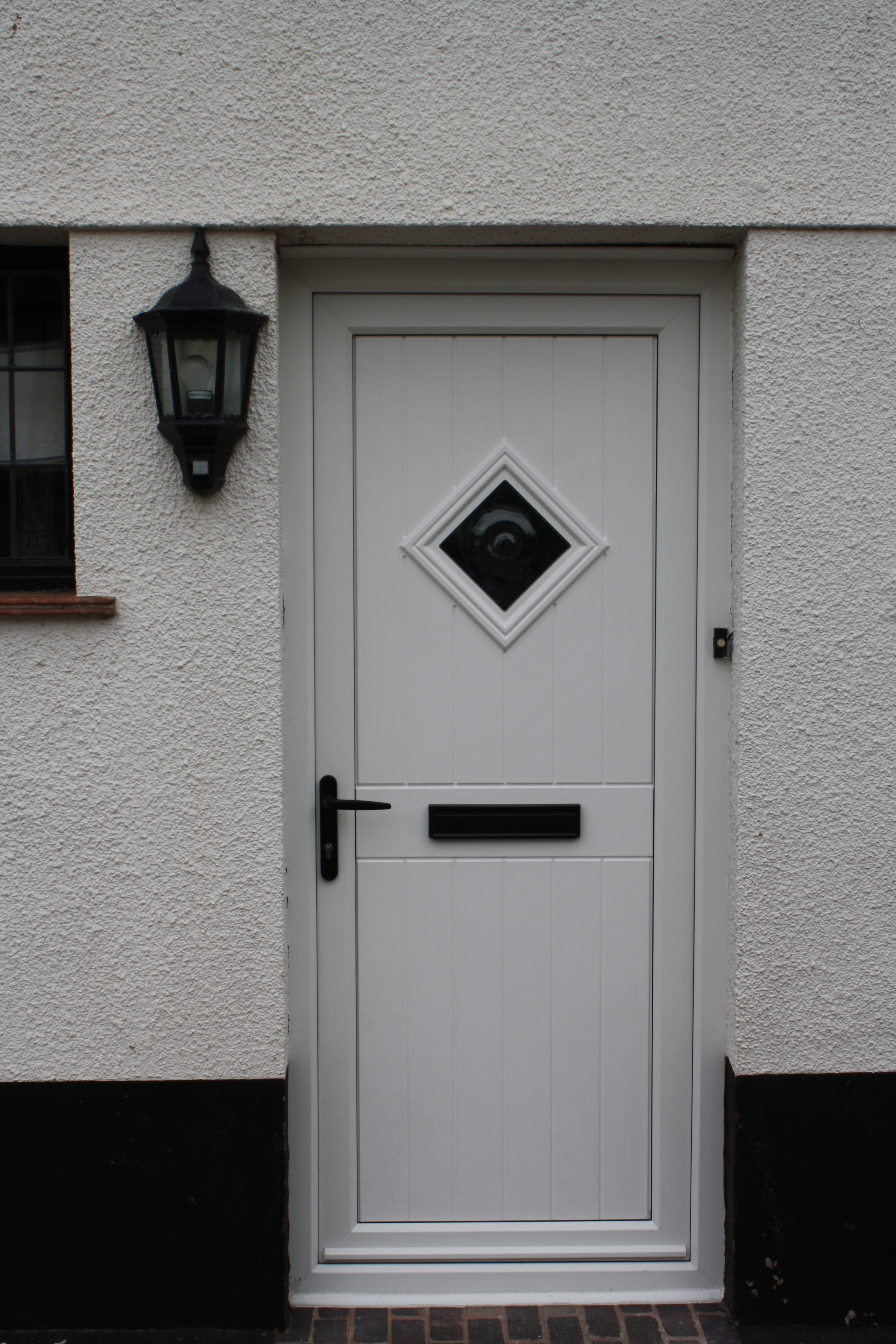 Our Qualifications
Established in 1987 we have years of experience designing, manufacturing, and fitting protection and security door products. Whether it's flood protection or protection from intruders we have the products to make your home secure. Each door we manufacture is constructed from specially formulated Impact Resistant Plastics rigorously tested to comply with BS EN12608 within a temperature range of -40C to +40C. All doors are manufactured to ISO9002 the International Standard Of Quality by our team of dedicated door professionals committed to providing the highest quality protection products on the market. Within the UK mainland on-site surveys are undertaken free of charge without obligation, our experts will advise on the appropriate home protection products for you and as members of the Government Safe Trader Scheme you are assured of no pressure sales tactics. Contact us now on 01772 727 228 or email freesurvey@protectiondoor.co.uk